Our Work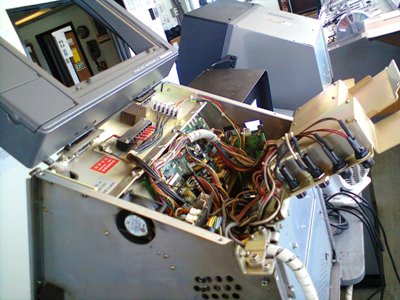 Sales, Installation, commissioning and servicing of Marine Electronics
Marajani is the distributor and sole agent for Furuno Electric Co. Japan in Kenya and Tanzania. We offer sales commisioning, Service and support to all Furuno Clients. We are also the area service agents for Mc Murdo, Sartech. We assist when called in service to all marine electronics equipment and system non represented locally.
Marine GMDSS Radio Surveyors
Marajani C.T.A ltd is certified as Marine GMDSS Radio Surveyors by 5 of the main IACS members vis Lloyds Regigster (LR), Bureau Veritas (BV), American Bureau of Shipping (ABS), Germanischer Lloyd (GL), Det Norske Veritas (DNV) and also by the Kenya Register of Ships. The certfications by the aforementoned IACS members means that we are accredited and have been carrying out GMDSS jobs including consultancy and change of flagg as inspectors/surveyors for, Panama Bureau of Shipping, RINA, DGTM, Rinave, CCS, Class NK, and most of the clasiffication Societies and flags States on a one off job condition. Much of the suryeys we carried out in Mombasas Kenya. However we also have carried out jobs in Tanzania (Zanzibar, Dar es Salaam, Mtwara), in comoros, in Mozambique (Pemba, Nakala, Beira) and in Madagascar. We have also carried out a flag change in Denmark..
Airtime and Radio Account Authority Agents
As part of our value added solutions, we also provide our clients with satellite airtime services. We provide bandwidth ("airtime") for the satellite communication systems distributed by us and other distributors, which is used for high quality direct-dial voice, communication, facsimile, data transfer, telex, e-mail and high-speed internet connection.